Help us improve the FCC National Broadband Map to help improve high speed internet access throughout Union County. Union County Board of Commissioners is asking for the engagement of Union County citizens in the FCC broadband map challenge process.  Broadband funding will be allocated within the next few years based upon the FCC maps data indicating the number of unserved / underserved residences in the county.  Residents are asked to participate to ensure they will be served by this vital resourcePlease use the FCC Map to verify your address and view the internet service information from your laptop or mobile device. You may submit a challenge to report a missing address or verify availability. For mobile you may report your broadband speeds as well as verify available service providers. Use the link below to acquire more information on the process or click on the map to go directly to the National Broadband Map.
Please contact us if you would like to participate and do not have access to the internet. You may call the GIS Office at (570) 524-8739 to verify your address and review the availability of high speed internet at your residence.
For More Details Visit the Broadband Data Collection Consumer Information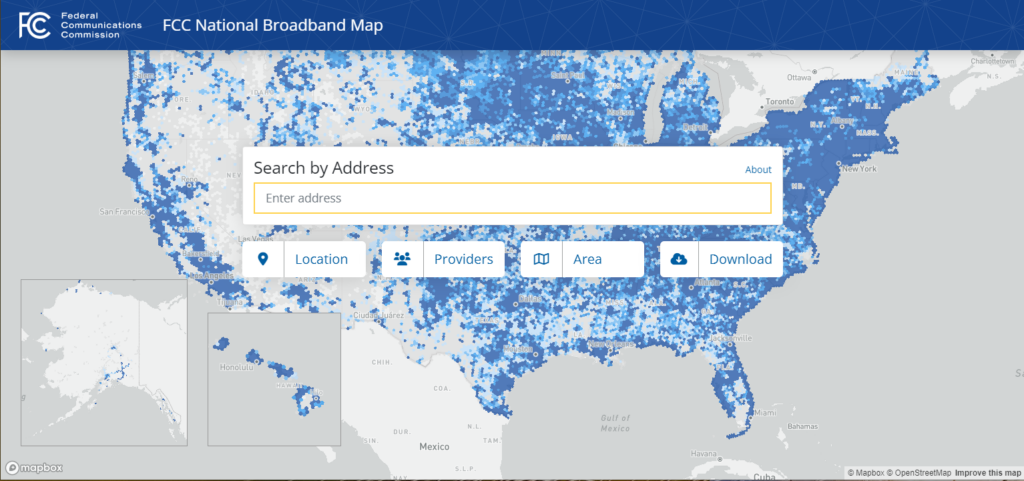 Location Challenges can
Add a missing location.
Correct the address or other details of your location.
Correct the geographic placement of your home or small business
Service Availability Challenges can
Correct services not offered or reported speeds that are not available for purchase.
Report that a provider denied a request for service or demanded connection charges that exceed its standard installation charge.
Report that a provider failed to schedule an installation within 10 business days of a request for service or failed to perform the installation
Mobile Availability Challenges
Will be created using the FCC Speed Test App. To participate, download the App. The data that you share will be combined with other speed tests conducted in your area and may be used to create a challenge.