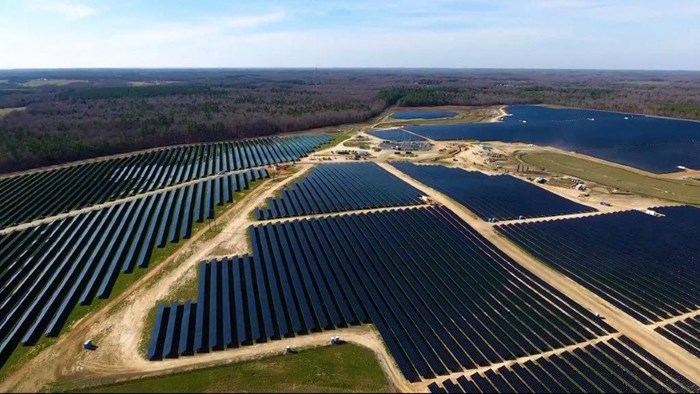 Union County staff have been receiving requests for information from property owners regarding leasing their land to solar developers interested in constructing utility-scale solar projects. The purpose of this page is to provide educational resources about large-scale solar infrastructure and lease agreements.
We strongly recommend that landowners consult an attorney familiar with solar leases prior to signing any and all documents provided by utility-scale solar developers. Property owners should have an understanding of the many legal and financial impacts of these leases. We also recommend that landowners contact their municipality to learn of any solar ordinances that may be in place.
Penn State Extension has developed a series of webinars to answer some of the frequently asked questions about solar leases and shows the equipment and size of utility-scale solar projects. Please note that these webinars do not only address, see aspect of a lease agreement.
WIRED News Article: Why Not Cover Ugly Parking Lots With Solar Panels?
A selection of these are available below:
Leasing your Land for Solar Energy Development Webinar on 3-16-22 (1 Hour Webinar)
Leasing Your Land for Solar Energy Development 2-23-22 (1 Hour Webinar)
Navigating the Leasing Process of Utility Scale Solar in PA: Understanding Key Lease Terms provided by Penn State Extension 8-18-21
Large Scale Solar Development for Landowners 7-8-2020 (1 hour)
Solar Leasing FAQs, Options, Bonds, Commissioning, Finding and Attorney, and Bankruptcy 7-14-2020 (13 minutes)
Solar Leasing FAQs–Lease Documents, Taxes, and Mineral Rights (10 minutes)
Solar Leasing FAQs, site questions (17 minutes)
Solar Farm Leasing Information
Estate Planning with Solar Leases (1 hour)
The Union County Commissioners welcome your input and comments regarding the content and value of these webinars and suggestions for providing further assistance regarding solar lease agreements.
Contact us for additional questions regarding solar development on your land or your Clean and Green property
---
Cindy Kahley
Union County Agland Preservation Administrator
Phone:(570) 524-3860
Email
Joan Duncheskie
Union County Chief Assessor | Clean and Green
Phone:(570) 524-8616
Email
Stacy Richards
Commissioner
Email
Phone: (570) 524-8640